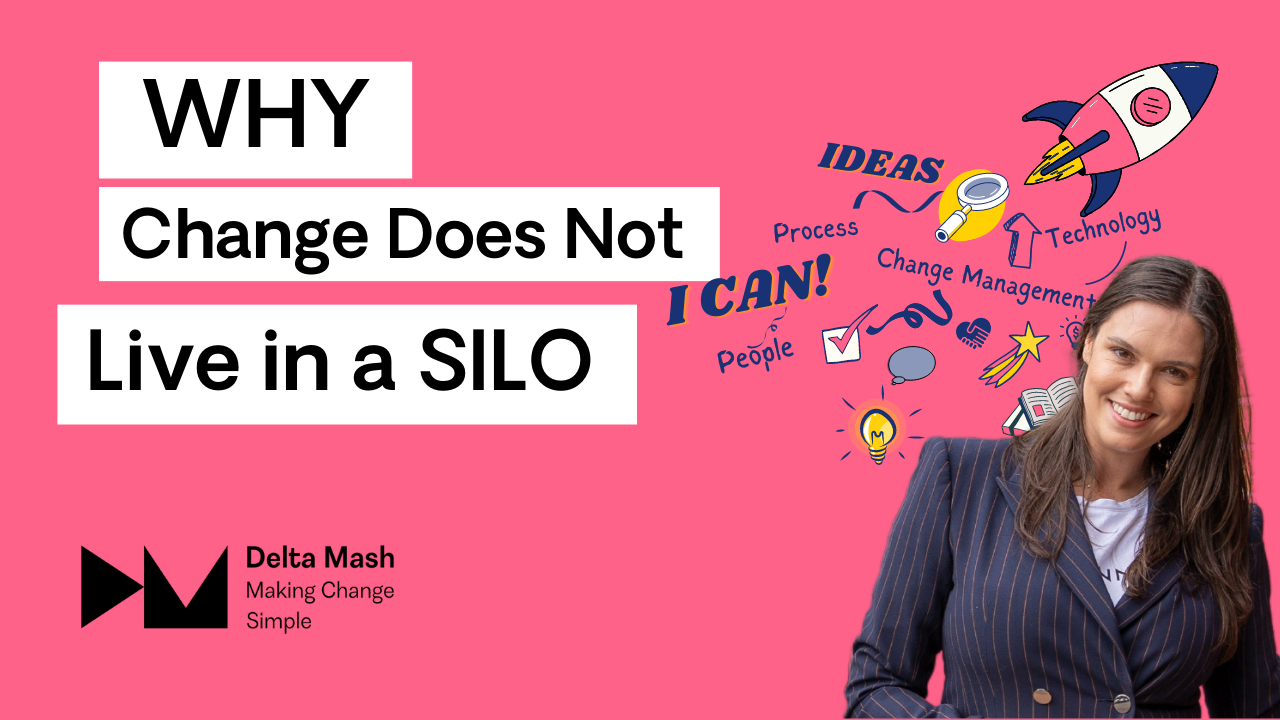 Why Change Does Not Live in a Silo
Mar 21, 2023
Where are you operating in your "change silo"? How is your organisation adequately ensuring you are proactively stepping out of the change silo?


All too often organisations fall into the trap of being knee-deep in change with a 'heads down, bums up, blinders on' approach to getting it done. Sound familiar?

This can cause the delivery team to operate in the old 'change silo'.

Operating in a change silo introduces risk to delivering the benefits of the change and ultimately achieving ROI because we expect that change exists in a vacuum, instead of the complex organisational environment.

Here's our advice to pragmatically step out of your change silo and safeguard your project benefits:

1. Understand the unique vision and organisation environment. A strong footing to commence and continue change is one where all the elements that may help or hinder the change are well understood upfront. De-risking commences here.

2. Get knee-deep in your people-landscape. Dive into your stakeholders minds to understand their views, perspectives, worries and what excites them. This is mining for gold.

3. Take everything you have learned and customise the approach to the unique people and organisational context.

Remember, change does not exist in a silo. Falling into the trap that it does will introduce unnecessary risk.


Ready to learn practical change management strategies, techniques and tools? Register now for our next End-to-End Change Manager Foundations Certificate Program and grow your career today.